WORK WITH US
Inside Partners believes in young talents and continuously invests in their growth. For this reason Inside Partners has set up strong relationships with important Universities such asl Bocconi and Politecnico di Milano, with whom has developed internship and training agreements. Relationships with other Universities will follow soon.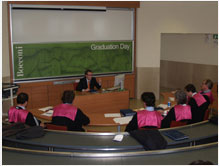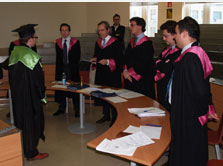 Our philosophy is to recruit students without previous professional experience beginning with a curricular internship and assisting them in the preparation of their Master of Science thesis. The curricular internship is organized in order to facilitate the students direct involvement into an on field project, while the thesis is structured together with the thesis supervisor.
The exemple in the picture reguards a student that, recruited through an internship agreement with Bocconi University, has worked on a strategic project regarding an Italian public company, listed on the Milan Stock Exchange. After the internship, Inside Partners has agreed with Professor Maurizio Dallocchio Dallocchio a Master of Science thesis concerning the company on which the stageur had directly worked, and has helped him in the thesis preparation.
Inside Partners looks for young students enrolled at the last year of a Master of Science, searching for a final thesis, with an undergraduate degree program final grade of 100/110 or more. The student has to be fluent in English (TOEFL or GMAT preferred); knowledge of other languages and studies abroad are appreciated. We look for people with entrepreneurial attitude and willing to work in a team.
If you recognise yourself and you are interested send your CV.