To perfectly answer to its clients' needs without loosing its independence, Inside Partners is developing a network of independent advisors in the main countries Worldwide.
GRADUS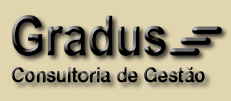 Gradus Management Consultants is a strategic consulting firm specialized in supporting the management of companies in all projects and initiatives, from assessments of possible acquisitions to the definition of business strategies, to processes turnaround.
The team consists of 20 professionals with a high level of professional and academic  background (MIT, INSEAD, Stanford, …) and with relevant experience in major international companies.
The founding members come from McKinsey and Company, where they were members of the Brazilian office
San Paolo
R. Pedroso Alvarenga 1221 10º andar
Itaim Bibi
CEP 04531-012 – São Paulo – SP
Brasil
ARLIG

Arlig Capital, founded in early 2010 as a spin off of the corporate finance team of a regional investment bank, provides a wide coverage of Central Europe, Eastern Europe and Central Asia.
Arlig Capital, with headquarters in Warsaw, is a leader in the following areas:
Corporate Advisory (M&A)
Private Equity Financing
Buy-outs
Real-estate and asset backed instruments
Warsaw Headquarters
Aleje Ujazdowskie 51
Warsaw 00-536 Poland
Tel,: +48 22 627 41 00
Fax: +48 22 627 41 03
FONTAINBURG

Fontainburg is a strategic and financial advisory firm founded and managed by professionals with extensive experience in leading investment banks and consulting firms, and with a strong knowledge of the Chinese market.
It is a company independent of any financial, industrial, political or foreign group, providing its customers with maximum objectivity and independence in running their own projects. Fontainburg is able to serve its customers through long-term partnerships, supporting them in the following activities:
Mergers and acquisitions
Strategic advisory
Private Equity Advisory
Corporate Finance
Shanghai
Suite 9C, Maosheng Mansion, 1051
Xinzha Road, Shanghai,
P. R. of China 200041
Singapore
583 Orchard Road #16-01/17-01,
Forum, Singapore 238884
Hong Kong
Suite 813A, 8/F, Hong Kong Plaza 186-191 Connaught Road West,
Hong KongHong Kong SAR, China
IAP

India Advisory Partners provides advisory services in corporate finance for cross-border transactions between India and other nations.
The services provided include:
Assistance in

cross-border transactions

, particularly

in the evaluation

, negotiation, due diligence

and other related activities

.

Assistance

in

greenfield investments

, particularly

through the evaluation

of the different

settlement sites

, negotiating

with local authorities

and

in the operational management

of the project

.

Definition of

optimal strategies

of entry

and

identification of opportunities

.
The founders have over 20 years experience as advisors in Lazard
Bombai
India Advisory Partners Pvt Ltd
Moti Mahal
J Tata Road
Churchgate Mumbai 400020
Tel +91 22 2287 6900
Fax +91 22 2287 0195
London
India Advisory Partners
30 Buckingham Gate,
London SW1E 6NN
Tel +44207802 8902
Fax +44207802 8909
Conferion GmbH

Conferion GmbH was founded in 2006 by Dr. Joachim Martini to combine typical corporate finance advisory service with strategic consultancy.
He has more than 30 year experience from his work in investment banking and strategic planning in one of the leading blue chip conglomerates.
Key focus of conferion is the automotive and industrial products sector, with an excellent excess to the "Mittelstand" companies, which are the backbone of the German economy.
Frankfurt Office, Germany
Straßheimer Weg 28c
61191 Rosbach v.d.H.
Germany
T: +49 6003 – 93 56 52
E-Mail:  info@conferion-gmbh.de
MergerChoices

MergerChoices is a Strategic Advisory firm focused on the global automotive, aerospace, energy, industrials and high-tech product sectors.
We support our Clients in technology strategy development, globalization and M&A transaction creation.
Our people each have over 30 years experience working with Fortune 500 Clients in 20 or more different countries.
Sarasota, USA
4802 50th Avenue West,
FL 34210, USA
T: (+1) 941 527 1254
E_mail: corporate@mergerchoices.com